What Online Games to Play and Earn Real Money? Know About Top Real Money Skill Games
Some business-themed board games that came complete with plastic money were hugely popular among pre-Internet kids and even their parents. These days you can earn real money playing games online. And here we're talking about skill-based games, where you have to put your gaming skill to work to win real money; luck can be absolutely of no help here.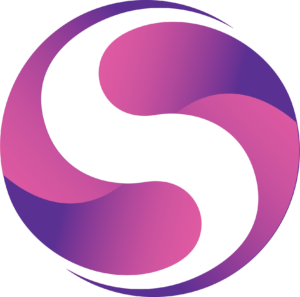 So, What Kind of Skills Are Required to Make Real Money Playing Games Online?
You need certain qualities to become a successful sportsman. The same is true for these real money earning games online. First of all, you need to be a master at controlling your mind so that you can remain cool and calm throughout a game.
Then, you must have a high concentration level. Your reflex needs to be strong with a fast reaction time. Add to this excellent hand-eye coordination and the ability to make a decision in the blink of an eye.
Moreover, you need to be a strategy master to earn a good amount of real money playing games online. From choosing your game to planning several steps ahead, a high level of strategic thinking capability is needed at every step of these money-earning games.
Above all, perseverance plays a big role in achieving success as a winning gamer. To be able to earn real money with online games, you need to constantly hone your skills by practicing. You may have to sign up for practice sessions with other players. Besides, you need to watch matches regularly to learn from the strategies and techniques of other pro-gamers.
What Games Can You Play Online and Win Real Money?
The online gaming landscape is constantly evolving. Developers are coming up with new genres almost every day. On top of that, they are giving birth to sub-genres by blending two or more genres together. No wonder the variety of online games you can play and earn real money is growing by leaps and bounds.
And contrary to games purely based on luck or chance, these skill games give you a high sense of accomplishment besides a lot of cash.
So, let's come to the point – which online games to play and earn real money? Honestly, there are countless options. Let's talk about some of the most popular varieties based on the kind of experience they offer.
Matching games – All of you surely have played matching games with cards in your childhood. They sound like a cakewalk but actually not. To play these games online and win money, you'd require smart planning and quick thinking.
Simulation – These games allow you to perform actions in a simulated environment of your choice. From airplane cockpits to high-speed sports car driving simulators – these games are designed to give you real life-like experience as you maneuver amid the simulated environment. Arrow key manipulations play a central role here in addition to extremely high reflex.
Shooting – If you have a thing for guns, then this game is for you. Any shooting game is a test of your sense of precision and timing. If you are wondering how to earn real money online by playing these games, let us tell you – you need to have a high level of focus to prove your shooting skills for moving objects within a limited timeframe.
Role-playing – Did you ever wish to become a better, smarter, or stronger version of yourself? Well, these role-playing online money earning games allow you to lead a life of that avatar of your dream. And it's easier said than done, as, in this role, you have to master all the skills of the character you're playing. And that can range from various combat techniques to the ability to survive in an adverse environment.
Adventure – This is probably one of the most-loved real money earning games online. These games turn you into an explorer while making you feel a constant rush of adrenaline in your veins. Quick decision-making and precision control over your mouse are the two qualities you need to make money playing these games online.
How to Play Games Online and Win Real Money
Now that you know the types of games that are available online for winning real money, you can draw up your winning strategy. Here are the points to remember while creating your strategy.
Practice, practice, and practice. If you want to play games like a pro to win real money online, practice as much as you possibly can.
Choose a game and observe the masters for some time to understand the game's mechanics. Watch several games to gauge the strategies for different situations. Start playing for money only after this homework.
Now choose your style depending on your skill level. You don't have to go overly aggressive before getting the hang of it.
Observe your opponent to understand the tactics and play accordingly. Also, study the level you're playing to get an idea of challenge points in advance. This will help you stay prepared, maximizing your chance of winning a big amount of money.
Remember, these real money earning games online allow you to change the setting according to your convenience. Take advantage of this feature to optimize your earnings from online games.
To Wrap Up
Now that you know the basics about playing games to earn real money online, start exploring suitable games. In no time, you will become a pro-gamer. Sitago can be an excellent platform for you to begin your money earning adventure. Sitago has suitable skills games for players with every skill level. Join Sitago and meet true gamers and pick up skills from them. Learn great skills and start earning real money playing games online.